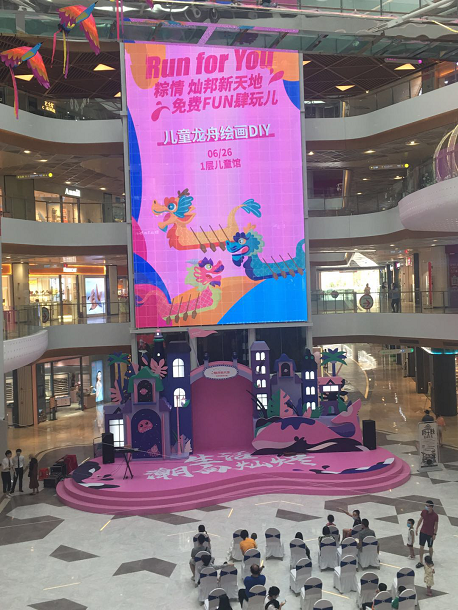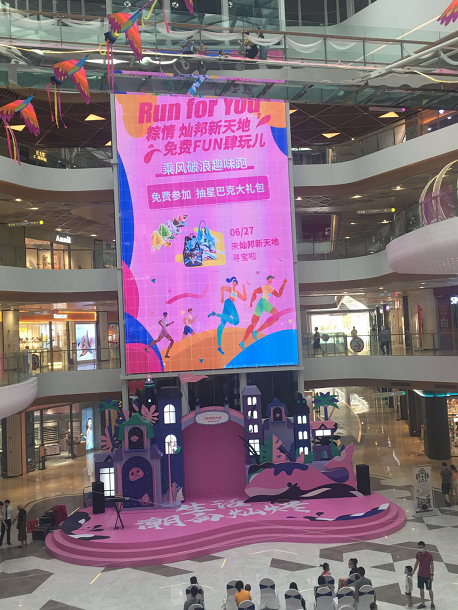 Currently for transparent display is widely used for shopping mall, there has some advantages for the transparent display, such like less weight: 1m2 weight is about 25kg, and for traditioanl display, 1 m2 weight should be more than 45kg. With less weight, we can make the construction to be simple and easy. This could reduce the extra cost to build the construction. Meanwhile, the display transparency more than 80%, when you switch off the display, its see through, not make people feel stress .
With such advantages, we just landed a 50m2 p10 outdoor transparent display to the Canbang Shopping mall in Huizhou.
The own of the mall said to our sales: with such kind amazing LED display product, it's a good window for the shops to show their products and services. Thanks to JC, it leads our shopping mall as modern and fashion symbol.