Outdoor Poster
JC totem-outdoor Advantages :
Stable all in one solution ;
Super durable design ;
High grade protection with tempered glass ;
Remote control and monitoring system (optioanl ) ;
Embedded with video monitor and ammeter ;
Access for WiFi / 3G /4G wireless and wired network ;
Centralized cluster network and remote control system to monitor and manage the status of LED screen
sound track output
Offline Message
Specifications
JC Poster-Outdoor

JC Poster-O2.94
JC Poster-O3.84
JC Poster-O4.54
Pixel pitch(mm)
2.94
3.84
4.545
Operation System
Windows
Windows
Windows
Screen visual Size
1000x2000
1000x2000
1000x2000
LED Type
SMD1921
SMD 1921
SMD1921
Display Size(W x H x D)mm
1100×2500x120
1100×2500x120
1100×2500x120
Display resolution(W x H)
340*680
260*520
220*440
Module Size(W x H x D)mm
200x200
200x200
200x200
Module resolution(W x H)
68x68
52x52
44x44
Material
steel
steel
steel
Diver Mode(Scan)
1/7
1/13
1/11
Brightness(cd/m2)
>3500
>3500
>3500
Grey Scale
16
16
16
Refresh Rate(Hz)
1920
1920
1920
Weight(Kg/set)
190
190
190
Max Power Consumption(W/display)
1860
1860
1860
Average Power Consumption(W/display)
560
560
560
View Angle(H°/V°)
120/120
120/120
120/120
Mini View Distance(m)
2
3
4
Remote power device
Remote power control
control model
Wireless control (4G,WIFI,ADSL etc)
Operating Use Temperature(℃)
-10℃~60℃
Storage Use Temperature(℃)
-20℃~60℃
Input Voltage(V)
100~240V
Input Power Frequency(Hz)
50Hz~60Hz
Failure Rate
<1/100,1000
Life Time(hrs)
100,000
IP Level(front/rear)
IP65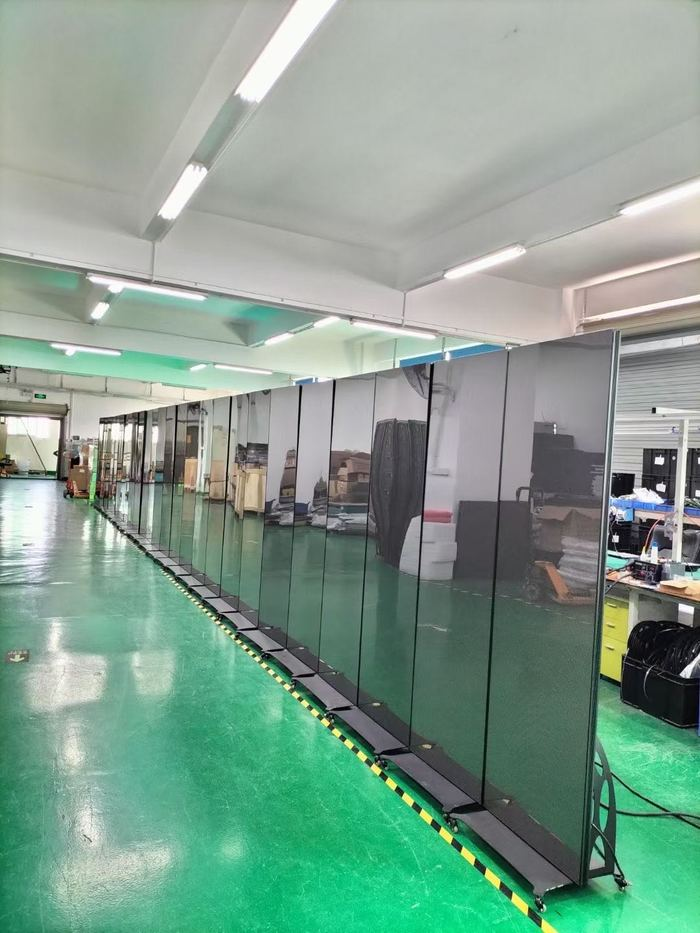 Product Feature
1. Intelligent control:
2.With the LAN, WIFI, 3G, Intelligent management core modules inside. The advertisement show can be changeable;
3. Time and labor-saving: Once it is successfully installed, Its advertising content can be changed at any time, Unlike those traditional static billboards which need to be disassembled frequently. It is of high time and labor saving;
high IP level:
4. With front / back IP level 65 / 54. screen can be used outdoor even against terrible weather
5. Easy maintenance: Side-Open and back-open maintenance render it more optional installation positions.